Welcome to Magical Creatures!
At Magical Creatures, we strive to create beautiful things. If you're looking for handmade products made in Canada, we're here to help. Sarah Skinner is the owner and creator- a woman owned business.
History

Owned by Sarah Skinner and operated out of a space in Leslieville Toronto.
Sarah Skinner grew up sewing. She started with making clothing for her dolls. Sarah went to university in NYC at FIT a leading fashion design school in the States. She earned a BA in fine Arts with minors in art history and knitting. She also spend a half year in Italy studying fashion and art history. She studied have a year in Nottingham England studying industrial knitting. Sarah worked in the field in NYC for 12 years.
Sarah started dancing as a child and has a long history of movement instruction and performance (A library of Belly Dance instructional DVDs are available). Sarah created many belly dance costumes for herself and for all her theatrical productions with sometimes over 20 dancers with multiple costume changes. Sarah was also a Ballroom dance teacher, Pilates teacher.
Sarah suffered a serious injury and starting thinking about what other avenues would compliment her philosophies. WIth a concussion and chronic pain it needed to be something that could be done on a flexible basis. Sewing is the perfect compliment.
Contact Us
We would love to hear from you! If you have any questions, suggestions, or feedback, please don't hesitate to reach out to us.
Stay Updated
Never miss an update from Magical Creatures. Follow us on instagram and facebook to stay informed about our latest news and products.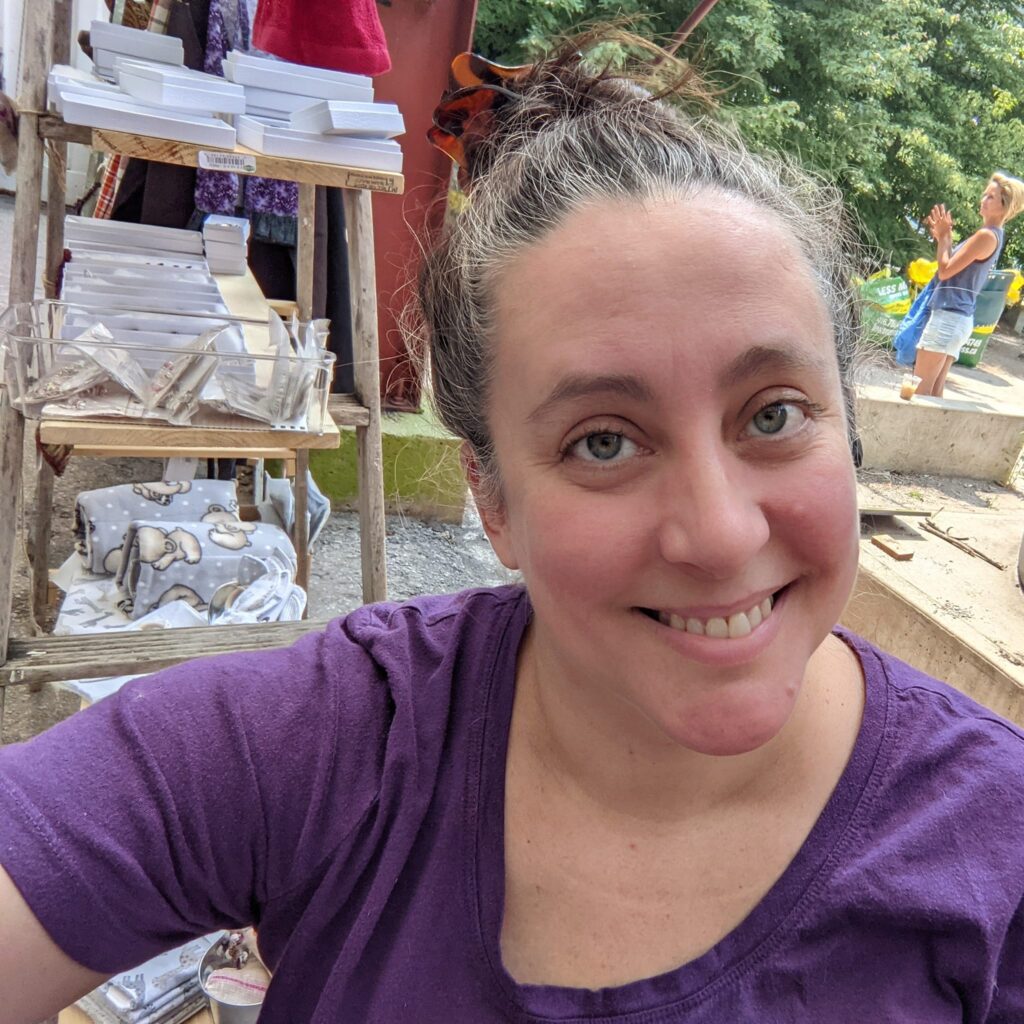 Sarah Skinner vending at a market in Toronto.