I had purchased a used quilted blanket with the intentions of resale. Turquoise on one side and brown satin on the other. I tried to sell it. but since the brown satin fabric has some pilling it did not sell. I decided it was its fate to be reborn in another form to be useful to the world.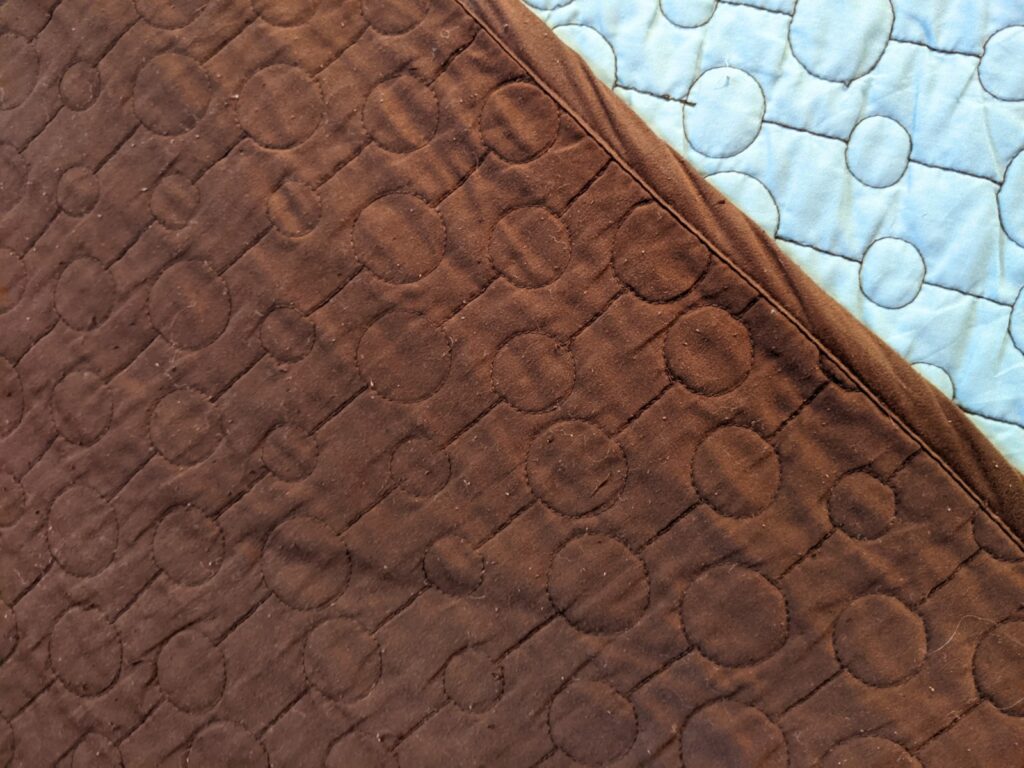 I acquired some fabric swatch samples from someone who use to work for an upholsterer. She was moving and getting rid of projects that she was not going to use. I also got some great buttons from her.
The trick about working with swatch fabrics is that the pieces of fabric are so small you often can not create an entire project with one piece of fabric. So I took about 6 different swatches and cut them up into strips and sewn them back together. this brings the pattern to create a cohesive over all pattern and you forget that you only have little scraps of different fabric.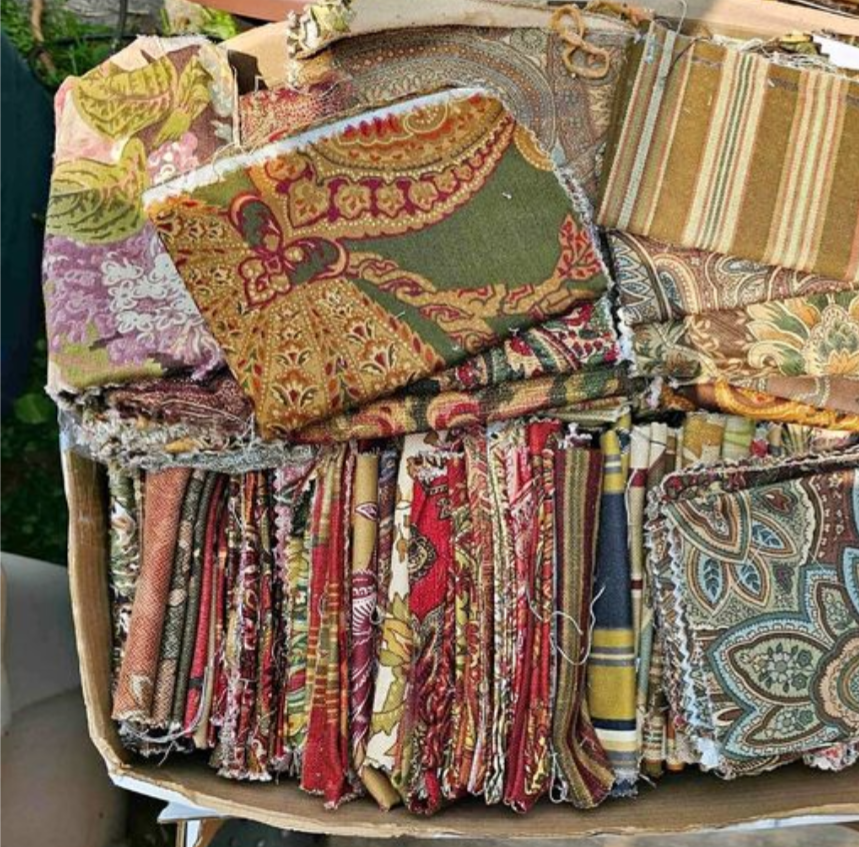 I also acquired a bunch of couch fabric swatches. They are large swatches and I am confident about how well the fabric will wear. I chose the pink fabric for this project.
I was invited to vend at a knitting store so I wanted to make project totes. I define a project tote by it having several pockets. The outside pockets are constructed of the pieced together swatches and the other side is the quilted blanket. I then did free motion embroidery in the pattern of leaves. I learned how to do this by watching Youtube instructional by https://www.youtube.com/@AngelaWaltersfmq
I made the straps from the upcycled turquoise blanket. I stitched it into the seam between the body of the pink bag and more pieced swatches. Once I assembled the entire bag I went in and did more free motion embroidery at the top of bag so that it matched the pockets.
Having it all sewn together I held the bag up and let like the side pockets flopped open too much. I could have stitched down the pockets into smaller pockets like I have on other totes. But I felt like this bag I wanted to keep big side pockets. I pulled out some pink buttons and used one per side at the top center of the pockets.
I finished the bag and went on to work on another bag with similar materials. For the next bag I wanted to not do any of the free motion quilting because it takes so much longer to do and I am concerned about the ability to charge enough for my time. That maybe bags without the free motion quilting on it will be easier to sell at a lower price.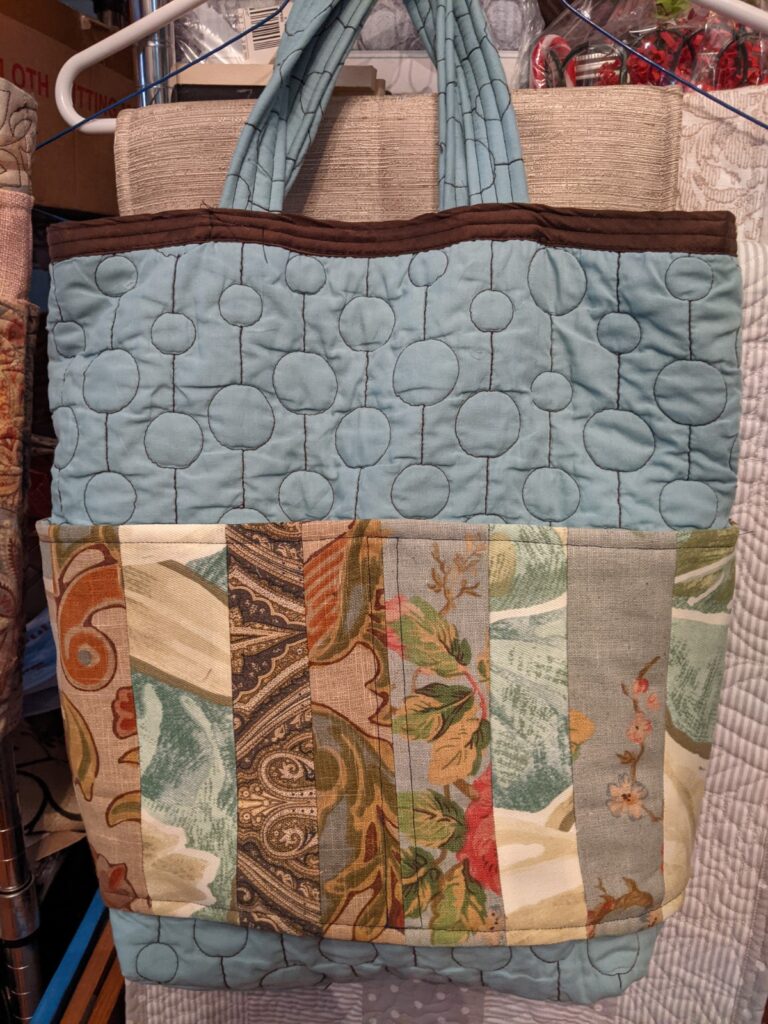 I haven't had a chance to take nice photographs of the final projects. But I did want to get this article written and share it with you. I have fallen in love with the pink one. I am hanging it next to the tv for me to admire. It is good to appreciate the things you create. To remind yourself that creating beautiful things to put into the world is a worthwhile thing to do. Who knows I may never photograph it for purchase on the site, it might just end up in my closet! I will be making some more with the turquoise blanket. You can find many nice bags in my shop. Stay tuned on my instagram page.